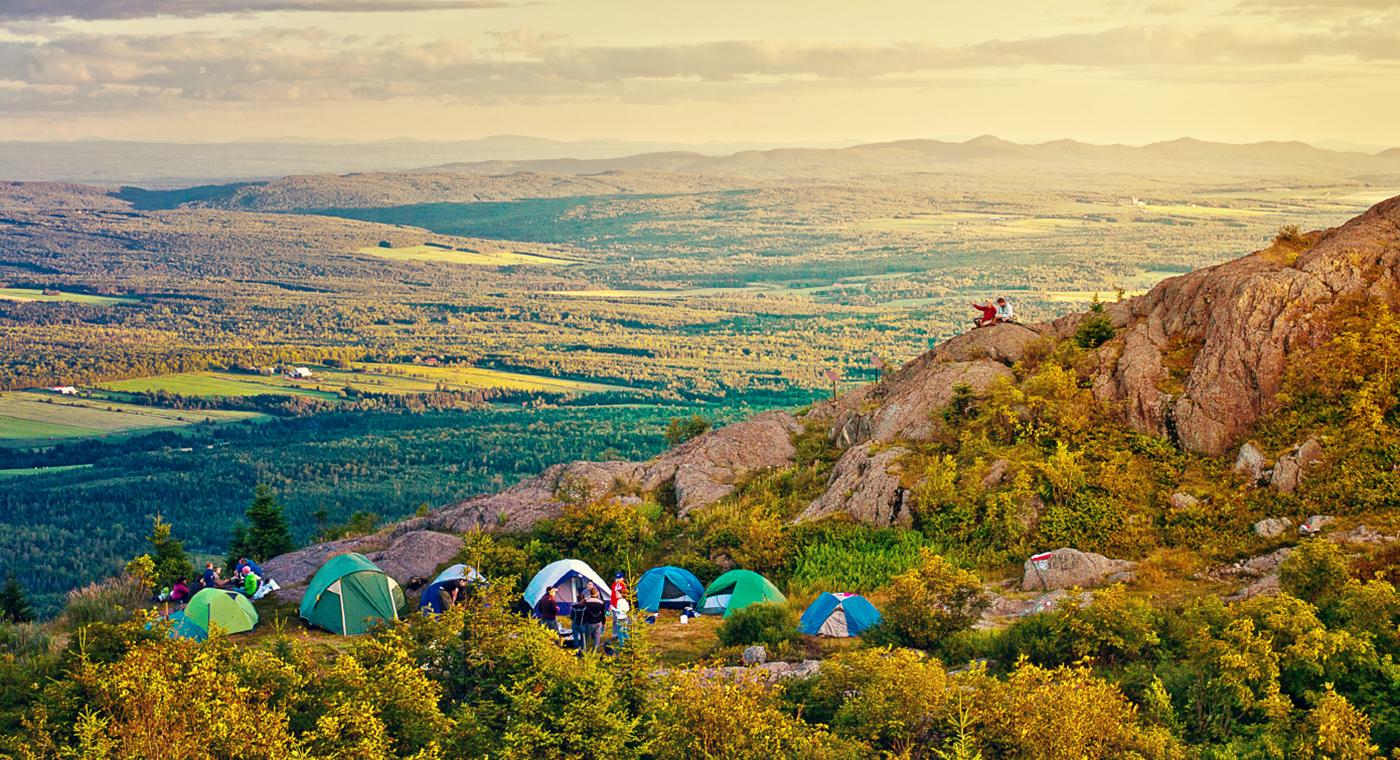 In 40 minutes, you are at the hiking trails of Mt. Ham-Sud This is a 3-5 hour adventure.


At an hour and a half drive, you will find the fabulous Astrolabe, Mont Mégantic Observatory. Late night magic!
RESTAURANTS, PUBS, AND FOOD
Groceries are available in nearby Disraeil at the IGA which has just about everything you need. Certianly you will pay more than in the city. It's only really worth the drive to the giant Maxi discount food store near to the Walmart's in Thetford Mines if you have a large group.

Everyone at Camp Comfort agrees that the best Poutine in the area can be found only 1 km away at Chez Marlo, the "frits" place beside the excellent gas bar-depanneaur Gatbé, enroute to the village of Beaulac-Garthby. You can get there by canoe or kayak, just head north (left) and pass under the two bridges, and you are there. This is on the way up the Coulombe River.

It's 15 minutes toLe Restaurant le Béninois s, in the Diraeli, just past the IGA. The Chef Chrstohe Gagne is often out meeting the guests and speaks English. Complete menu.

Table du Domain Aylmer turn left on to the #161, it's 8-10 km from town. Stunning view of the lake and we recommend the Table d'hôte filet de Doré (pickerel) for $21, and less at lunchtime. Tél. : 819 919-0779. Facebook page Many restarants are BRING YOUR OWN VINE - APPORTEZ VOS VINS check to be sure.

Ariel view of Beaulac-Garthby, in th enot so distant last century was affectionately known simply as Garthby. How Garthby got it's name is anyone guess. Perhaps named by a government surveyor to signify "by" the garden/yard, or clearing. Before the St. Fancis River was dammed, I beleive the lake was about 30% smaller.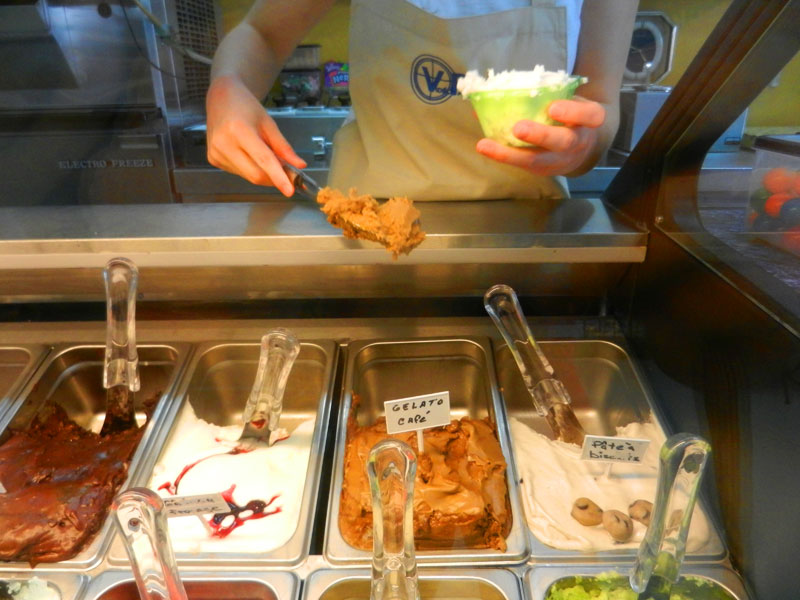 While in Disraeli for groceries at the IGA , you might want to visit L'Intermède du Lac cafe arguably the best coffee and healthiest menu, or some freshly made GELATO made next door at the Videorama

La Fromagerie Petit Plaisir in St.Gérard is 5 minutes by car. The Poutine is good, they make their own cheese, but the cheese doesn't melt like I like.
Need even more space? We reecommend this B & B in Disraeli 10 minutes away from Camp Comfort. Auberge de la Chanterelle Lovely rooms start at $95/night.
Le restaurant Da Rita is serving homestyle cooking, using local foods in season in her house, which is very inviting. It's a BRING YOUR OWN WINE place on 353 St Janvie, Weedon. (15 minutes) r 819-877-2090. Please tell me what it's like. She offers a 5 course meal that is was very affordable. Best to call for reservations.
La Mara restaurant has both the atmostphere (incredible heritage building) and food that is well worth the 35 minute drive to Ham Sud. Or a perfect way to end your hike of the mountain.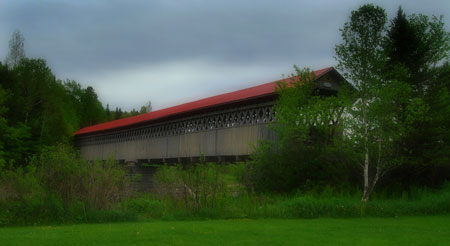 La Boussole, 156 Notre-Dame West, Thetford Mines, 25 minutes away serves mediterrenean/international cuisine. Food is very tasty, service is excellent. Reservations recommended (418) 335-2101. map
Visitors are welcome at Les jardins au pas de l'âne (The Ass's Garden) a small organic farm operated by a couple and their mules Koka and Kamels , in Stratford (15 km).
| | | |
| --- | --- | --- |
| | | Sheep and cheese at La Moutonnière is 45 minutes drive at Ste-Hélène de Chester. Phone in advance (819) 382-2300. |
Catering for large groups call Valérie Calusic in Ham Sud at 1-819- 877-2509 or Lyne Rousseau in Weedon at 819-877-3535.

OUTDOOR WINTER – SKI, SKI-DOOING AND SKATING
Ski - downhill : Mont Adstock at St. Daniel, near Thetford is a 45 minute drive. Mont Orford, near Magog, is 90 minutes away; Sugarloaf, in Maine is a two hour drive, due East. Mont-Ste-Anne, near Québec City, is 2 hours North. The ultimate ski destination is Le Massive, maybe 2.5 hours, but the most spectacular hill, right along the St Laurnece.

Cross-county Skiing on the lake shore is good for warm ups, occasionally there is a hard surface, great for skate-skiing and even surfing. See the trails 5 minutes by car in St-Gerard. Great for 1-2 hours of groomed trails.
Snowshoeing : Just cross the #112 between the two houses and enter a very large forest. You have the owner's (Raymond Poulin) permission to explore that hill side, following old logging roads and ski-door trails.

St-Romain, a 25 minute drive, offers30 km of easy trails. Black Lake, a 25 minute trip, just before entering Thetford Mines, offers 40 Kms of easy and intermediate trails. Ask for directions in Black Lake. Club de golf et curling de Thetford, offers some great trails also. But don't pass up a trip to Mt Megantic, well worth the 90 minute drive to the longest lasting trails (50 km) in the Townships.
Ski-dooing: We are 1 km from skidoo route #65. Consult the site Chaudière Appalaches for detailed regional maps. Our guests in 2002 clocked over 1400 miles during their week in February. Conditions excellent
Skating: You just have to shovel the snow off the lake, 50% chance of finding excellent ice. I have equipment for Ringette.

Sliding and Caves: 10 minutes up the 161 Freres Du Sacre-Coeur Camp Beausejour 418 458-2646 campbeausejour@yahoo.ca
Thetford Mines, a 35 minute, drive offers two clubs : Club de Golf Adstock and Club de golf et curling de Thetford.

The Lennoxville Golf Club is 45 minutes from the cottage. (819) 562-4922.

For amateurs, the legendary Club de golf de Sherbrooke is a 50 minute drive. (819) 563-4987.
Antiques, Museums and Art Galleries
3 minute drive to two Antique dealers on route 161, on your right. Two more shops on the #112 just past Bishopton on your left. Look for the Blue Barn and a brick house.

15 minute drive to Pavillon de la Faune, a small, but popular exhibition of local flora and fauna in some VERY impressive dioramas.

Visit the Musée minéralogique et minier at Thetford Mines, winner of tourism prizes. For rock hounds. Tour of the mine is unforgettable.Those mine tailings contain enough nickel and magnesium to keep the region going after the decline of the asbestos industry.
Textile - Art Ham-Sud, 819-877-5189

45 minutes The Art Foundry of Quebec one of the only museums of BRONZE in the world
Valérie Calusic (vegetarian) in Ham Sud àt (819) 877-2509 ou Lyne Rousseau a Weedon au (819)877-3535.
10 minutes to Dr. Dany Grondin, English speaking dentist at Disraeli. 418-449-2666

Mechanic : 10 minutes to SHELL - Yvon Doyon – at Disraeli at 418-449-3238. The local rate of $40/hr is very reasonable.
Boat rental in Lambton (kayak, sea-doo) 418-486-2221
Bateau - Location d'Equipements Naudiques St Francois (St Romaine, 20 km.) 418-486-2221 Chaloupe 14 ft with motor, 9.9 400 $ semaine, Sea-doo 300$/ day.
Sport Disralie (some rentals, fishing liscence) 555 Champlain 418-449-2653
Wakeboard & paraski www.nautikaventure.com
35 minutes to St Fortunate's Festival of Incredible Music at Auberge St-Fortunat every Saturday night (and Sunday 5 pm) during the summer. It's a bar scene right out of the 60's, plus great buffalo burgers before 7 pm.

60 minutes to Kinnear's Mills Various activities Irish/Scottish 418-424-0480 This place is really something!

70 minutes to Quebec Longest Running English Theatre - the Piggery.
70 minutes to Paintball North Hatley 1-877-822-2692 14 courses. Let me know what it's like.

110 minutes to historic Old Quebec City with world class restaurants, museums and entertainment. See a fabluous tourism Video here

110 minutes to Quebec's Festival d'Ete in early July (8-18th)with many fantastic outdoor FREE music concerts - in 2002 Bob Dylan gave a surprise free show. A well kept secret, but Quebec's Les Fêtes de la Nouvelle France in early August with a cast of thousands of people dressed in medieval gear. Very crowded but fun. Also see Quebec Tourism Site

100 minutes, almost too far away, to my favorite Bread and Puppet Circus Sideshows each Sunday starting at 2 pm (sometimes earlier)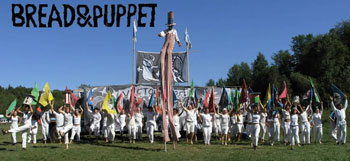 Some events go on until 7-8 pm. For anyone looking to affirm that critical minds exist in America and art can transform.

SCHOOLS
Find the English Cégep Champlain College and Bishop's University in Lennoxville. At Thetford Mines, you'll find the Cegep de Thetford and in Sherbrooke, l'Université de Sherbrooke and the Cégep de Sherbrooke.
Newspapers
Local newspaper is called the le cantonnier