RATES
Mois

Événement

BASE RATE

Rates are based on 6 persons.

5,000
-

FALL

SEP 04, 2017 TO
NOV 03, 2017

6,000
-

WINTER

JAN 02, 2018 TO
MAR 29, 2018

Rates are based on 8 persons. Add $50 per night per additional person.

4,000$
-

SUMMER 2018

JUN 22, 2018 TO
SEP 27, 2018

Prix basé sur 6 personnes.

8,000$
Availability
Rates are in Canadian funds. The price in US dollars is based on the exchange rate at the time of booking.


We do not collect a damage deposit and I don't charge for minor damage. I may require references or a guarantor (usually a family member) to sign this guarantor form. Why? This is because my very costly commercial insurance policy only covers personal liability, not damages. Any loss will be passed on in higher prices for everyone. I offer a discount if you take two weeks, and "last minute" rentals, which is 1 week before.
Payment/Deposit:

You will receive a lease when reserving. You must send me a personal check or VISA/Mastercard for the first and last month to secure your term. We like Interac E-Mail payment offered by most banks (not the Ciasse Pop yet) which is very secure and least cost You can NOW pay online with VISA via The European spa in Ottawa which my wife ows. Let me know and I can send this address.

Cancellation: 100% of total cost refunded up to 4 weeks prior to start date.
Less than 3 weeks - you get back 60%, Less than 2 weeks - 30%, Less than 1 week - 20%.
Price includes all applicable taxes.for short term rentals (less than 31 days).
Contact
Tom au
418-331-0084
tom@axtell.ca
avril | mai | juin | juillet | août | septembre | octobre | novembre | décembre | janvier | février | mars | juste pour rire |
Piles non requises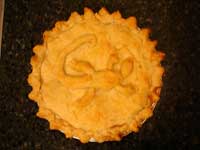 Citation
«Bonheur : faire ce que l'on veut et vouloir ce que l'on fait.»
Françoise Giroud