Coulombe River Trip
Take this amazing 1-2 hour canoe or kayak trip to explore the Coulombe River just 15 minutes from Camp Comfort.
Home to beaver, muscrat, ducks, heron and moose, minnows, and an abundance of wetland flowers; any tine of day is great, but you will see the most wildlife early evenings.
When the lake levels are high, and after a rain, you can get as far upstream as you like and a good workout! Around each bend is a beaver house, a fallen tree, a pebble beach or ting rapids (where the water is only 6 inches deep). Great fun for kids.
As the river and wetlands sanctuary is one of the most important for the health of Lac Aylmer we request that you do not take motor boats to visit.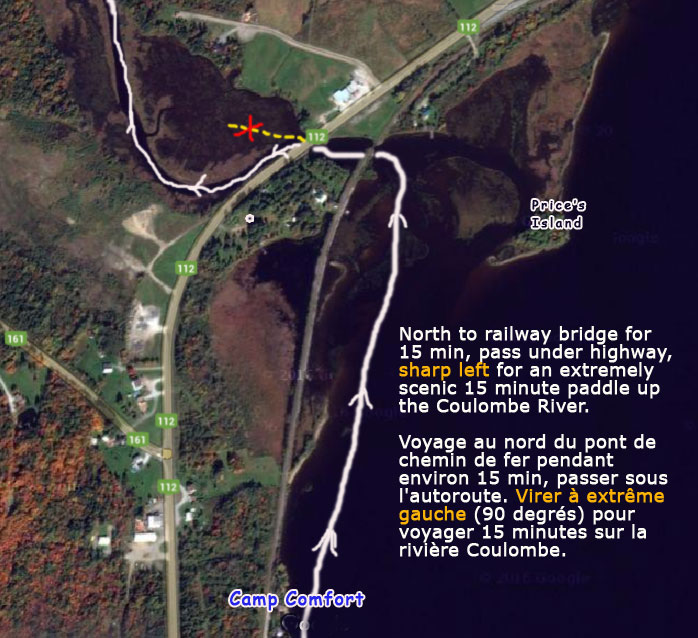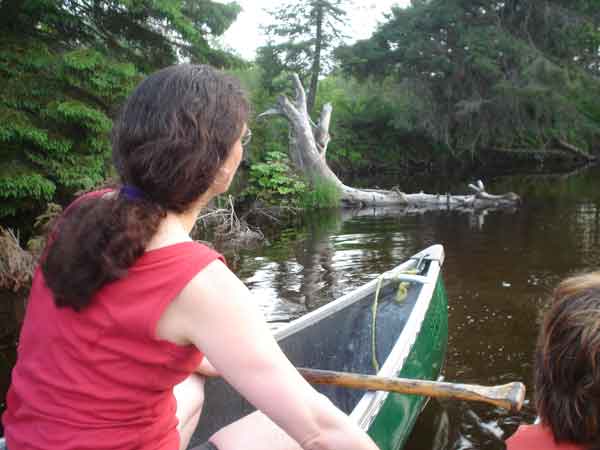 Version: 1.0 (July, 2016)